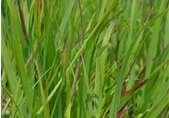 This italicised idiom 'kick into the long grass' is an expression that 'weighty issue are pushed aside and hidden in the hope that it will be forgotten or ignored'.  The 'long grass' inferred here is a metaphor for a place such as thicket or shrub where it might be difficult to find something.  The assumption being that anyone trying would be so frustrated that whatever it is or however important, is easier left there, even  at the risk of it coming back to bite.
The practice of this idiom, according to ESRL is the norm for political and economy tsars in dealing with racism in work place.  Given Equality Act 2010, racism at work place is a weighty issue that should not be 'kicked into the long grass'.  From the appended reading, the evidence suggest racism at work place has been cleverly 'kicked into the long grass', by political and economy tsars,despite evidence that it bites back.  The worry is that 'grass' is not out there but now a thicket or shrub inside work places to hide racism or ward-off anti-racism vigilantes using throw-away/feel-good promotions or publicity that appear to address racism.
ESRL says manifest of throw-away/feel-good action can be seen in the sudden stumble and fall of political and economy tsars when they resign or sacked for racist comments. Yet replacement tsars are found to continue the growing of thickets and shrubs to hide the weighty issues of racism at work place by avoiding making racists comments. Alternately, one who is good at keeping out anti-racism vigilantes from finding out the thickets and shrubs at work places hiding weighty racism matters.
ESRL observe that on yet other occasions, public protectors in social institutions stand firm and do their uttermost to stop weighty issues of racism at work place being kicked into the long grass. Yet racism long hidden in the thickets and shrubs necks its way around all sorts of work places unchallenged.
Jack Alecho-oita, a director at Equalities Sensitivity Rating Ltd comments as follows:
"Unfortunately the inate culture of 'bearing well' with weighty issues such as racism at work place leaves the tortured to adopt several copping modes; such as 'I did not know!!'; 'I was unaware!!'; 'is that true!!', etc. I suppose the assumption is that racism has been kicked into the long grass".
"The anti-racism vigilantes should be encouraged to see and use the Equality Act 2010 as a significant tool to challenge racism at work place".
Editors Notes:
Mr Alecho-oita is available for interviews on 0044-798-459-4876 or jack.a@equalitiessensitivityrating.com.
ESRL can be mailed at info@equalitiessensitivityrating.com
Below are sampled sources which triggered the question of 'kicking racism into the long grass':
Traveller swore and made racist remarks to staff at Aberdeen supermarket 'He pleaded guilty to swearing and making offensive, threatening and racist remarks at Tesco, Wellington Road in Aberdeen on March 30….' – Aberdeen Evening Express
Black legislator called out over racist remarks on transracial adoption…. 'Alabama state representative Alvin Holmes ought to become a household word for his foolish, ignorant, and racist comments on whites preferring…' American Thinker (blog)
Families Protest Alabama Lawmaker's Racist Comments | Tennessee Christian News ™. 'Adoptive parents in Alabama are firing back against state Rep. Alvin Holmes and the race-based, controversial comments he made during an … Tennessee Christian News ™ ⋅ Jason Reynolds
Racist Comments Alvin Holmes, a Democrat in the Alabama House of Representatives from Montgomery, has been in hot water lately for his blatantly… 'racist comments … Transracial Adoptive Families Rally in Alabama to Protest Democrat's' Town Hall
Ukip Councillor Peter Lagoda Quits After 'Racist' RemarksOutrage 'The remarks by Cllr Lagoda could be interpreted by a reasonable person as racist, derogatory and discriminatory in nature," the review concluded. Huffington Post UK
Independent assessment finds UKIP councillor's remarks to firefighters "racist, derogatory and … 'A UKIP county councillor who described his sister to fire fighters as a 'w**', spoke of relatives who were 'Mongols' that had children with 'slanty eyes' … Wisbech Standard
Fined Llewellyn 'mortified' over racist comment … 'DUAL Grand National-winning rider Carl Llewellyn could not have been further from his normal happy-go-lucky self on Thursday after being fined … Racing Post
Independent assessment finds UKIP councillor's remarks to firefighters "racist, derogatory and …'A UKIP county councillor who described his sister to fire fighters as a 'w**', spoke of relatives who were 'Mongols' that had children with 'slanty eyes' … Wisbech Standard
Llewellyn "mortified" over racist comment … 'Llewellyn "mortified" over racist comment. By Graham Green 2:54PM 10 APR 2014. DUAL Grand National-winning rider Carl Llewellyn could not have … Racing Post Bloodstock
Racist Internet Post Leads to Civil Rights Beef. 'BROWNSVILLE, Texas (CN) – A former school secretary who posted a racist comment about President Obama on Facebook sued the school district, … Courthouse News Service
Ehrlich only reveals Paul Ryan's racism [Letter]. 'Mr. Ehrlich quotes Rep. Paul Ryan's comments about the lack of a culture of work in the inner cities and then says that what is lost in the conversation … Baltimore Sun
Leon's Furniture ordered to pay ex-worker for racial discrimination. 'The Nova Scotia Human Rights Board of Inquiry found Oakley was not only subjected to racist comments, but to "excessive" discipline from managers … CBC.ca
Pink Day: The true face of bullying in Hamilton. 'Racist comments. Sexual slurs. Feelings of loneliness and inadequacy. These are just a few of the things students from Hamilton say they've had to … CBC.ca
Bob Frost accused of racism after 'frogs', 'ragheads' and 'sons of camel drivers' comments on … 'A district councillor is facing a storm of controversy over allegedly racist comments – after he referred to Muslims as "sons of camel drivers" on Twitter. ' Kent Online
Tamera Mowry Explains Why She Broke Down Over CommentsAbout Her Marriage (VIDEO) . 'This past January, Sister Sister alum Tamera Mowry-Housley became visibly emotional as she recounted the racist comments she's received about … Wetpaint
The 'Human Barbie' Woman's Racist Comments – WGNA.com. 'Have you seen this woman? She's absolutely nuts. Like she should be committed. Valeria Lukyanova has spent thousands of dollars to try to transform … Today's Country – 107.7 WGNA ⋅ Bethany
Austrian candidate quits over racist remarks. 'Austrian candidate quits over racist remarks. By Cynthia Kroet – 09.04.2014 / 19:11 CET. Andreas Mölzer said he was quitting because of his respect … European Voice
Rush Limbaugh calls Hank Aaron's remarks on racism 'silly,' 'disappointing'. 'Conservative talk-show host Rush Limbaugh said Baseball Hall of Famer Hank Aaron's views on racism in the United States today are silly and … al.com
NOM Is Downplaying The Extent Of Phil Robertson's Anti-LGBT And Racist Remarks – Daily Kos. 'His comments were not just in opposition to marriage equality. They were extremely homophobic and racist. The homophobic part: It seems like, to me, … dailykos.com
Ericsson fires employee for racist remarks. 'Ericsson released a statement this morning announcing that they had fired Basson: "The subcontractor in question has breached our code of ethics … DestinyConnect
Royal Australian Navy Sacks Sailors Over Racist Remarks On Facebook
The Royal Australian Navy (RAN) has sacked several navy soldiers after allegedly posting racist remarks on Facebook. The decision was a follow-up … International Business Times AU
Football coach slammed by anti-racist campaigners. 'A Finnish football coach has been criticised by an anti-racist NGO after he made controversial commentsclaiming his team was the "most Finnish" in … YLE News
Families Protest Alabama Lawmaker's Racist Comments | Parenting – Yahoo Shine. 'From the blog Parenting: Adoptive parents in Alabama are firing back against state Rep. Alvin Holmes and the race-based, controversial comments he … yahoo.com
Austrian leader calls on racism row MEP to quit. 'Austrian President Heinz Fischer has said that a far right candidate should withdraw from European elections because of racist comments. Andreas … BBC News
Austrian MEP resigns after racist outburst. 'Austrian MEP resigns after racist outburst … resigned on Tuesday after coming under fire for racist comments and comparing the EU to the Nazis. gulfnews.com
Human Barbie Valeria Lukyanova is a 'Racist Space Alien,' Spews Shocking Racial Comments. 'Her snide racist remarks and creepy Barbie doll-looks are bashed in a GQ piece. The Ukrainian model should just focus on being Barbie's daughter … International Business Times AU
Scott campaign staffers accused of 'racist' comments. 'The group said it is outraged about recent comments Scott's just-resigned finance chair, Mike Fernandez, claims the governor's top-level campaign … Bay News 9